Why Is Custom Software Development An Important Step?
You can get packaged commercial software that meets the general needs of the audience but custom software development for bigger success is required at a later stage when your business needs to streamline their needs and move higher than the general offerings.
We think custom software development is very important because it helps meet unique requirements at a cost-competitive with purchasing, maintaining and modifying commercial software. Also DPCor offers this service because of the innate benefits it has such as:
Flexibility
The greatest advantage about custom software is that it is scalable. It grows when your business grows only accelerating your position. So, all you need to do is to assess future needs in the gathering process. Once that is done, then these factors can be indoctrinated into the applications instead of shedding out extra currency to purchase licenses.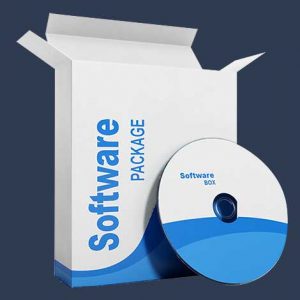 Efficacy 
It also proves to be efficient because it has been made keeping in mind the changing needs of businesses. It has been built to support a particular purpose. With the focus set, time does not get wasted resulting in system efficiency.
Independent
A commercial software has its set of advantages and disadvantages. While custom software development helps in reducing the burden of sourcing licenses and also merge with commons, it can also prove to be an expensive affair for companies who get it developed.
Profit-earning
Companies that have designed or got their software designed by a software development company, can reap rich rewards for investing in custom software. They can build their own custom software and license it. With this, they can also sell the same to other organizations who are willing to fit in with their business.
Low Integrations costs
 With commercial software organizations might face the issue of integrating it with existing applications. In doing so they can incur additional costs and the investment can be heavy too depending on the need. Custom software can be built in such a way that it integrates automatically the legacy applications and the intended environment.
Cost efficiency
 while every department and every process within the business they requires their specific needs for different solution, packages software solutions and license costs for each big and small needs can become very costly. However, DPCor offers a very competitive fees to build an integrated custom software which answers all requirements.